This year, the registration of the US Diversity Visa Green Card Lottery program is open to all individuals worldwide, who meet the following two entry requirements. If you meet these two entry; requirements you can enter the US Green Card Lottery here: Register for the DV-2024 Lottery. All job information find my website that chakrishop.com
আমরা কোন চাকরিদাতা সংস্থা নই। আমরা বিভিন্ন প্রতিষ্ঠানের চাকরির বিজ্ঞপ্তিগুলো আপনাদের সামনে তুলে ধরি। এখান থেকে আপনি/আপনারা আপনাদের যোগ্যতা অনুযায়ী পছন্দের চাকরির বিজ্ঞপ্তি পাবেন এবং আবেদন করতে পারবেন। চাকরি দেওয়ার কোন ক্ষমতা আমাদের নেই।
আপনারা চাকরির ব্যাপারে কোন প্রকার আর্থিক লেনদেন করলে তার সকল দায়-দায়িত্ব আপনাকেই বহন করতে হবে।
Note: This year the lottery is called the DV-2024 lottery, where 2024 means successful applicants win permanent resident cards in the lottery, USA can enter America in January 2024, submit their immigration forms and participate in the embassy where they live, a successful green In card interview.
Take the green card test to determine if you qualify. Please enter the following information
1. To be eligible to enter the Green Card Lottery you must be a native of a qualifying country
To qualify for the USA Diversity Visa Lottery, you must be a foreign citizen or national not born in the, United States of America, from a country with a low immigration rate to the United States. People born in countries with high US immigration are excluded from this immigration program. Please, see the table below, for countries whose natives are currently excluded from this years immigration lottery program. Please note, eligibility is determined only by the country of your birth, it is not; based on country of citizenship or current residence. This is the most common misperception that applicants make when entering this immigration program.
American DV-2024 Green Card Lottery: Online Registration:
NATIVES FROM THE FOLLOWING COUNTRIES ARE EXCLUDED FROM PARTICIPATION IN THE GREEN CARD LOTTERY PROGRAM THIS YEAR

Bangladesh
Brazil
Canada
China (mainland only)
Colombia
Dominican Republic
El Salvador
Haiti
India
Jamaica
Mexico
Nigeria
Pakistan
Peru
Philippines
South Korea
United Kingdom
(except Northern Ireland)
Vietnam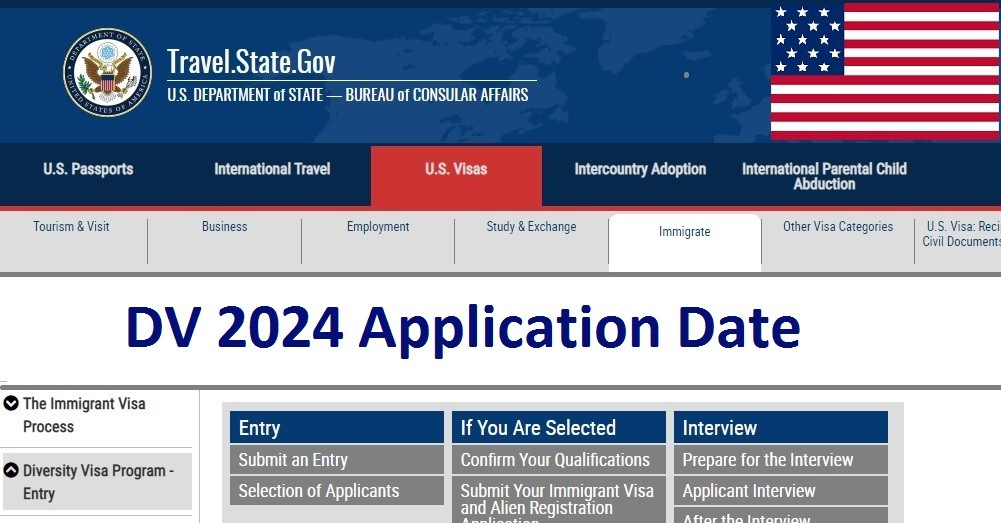 Note: Northern Ireland does qualify.
Natives born in the Gaza Strip are chargeable to Egypt for the USA Diversity Visa Lottery this year and should use Egypt as their country of birth.
Natives born in Hong Kong SAR, Macau SAR, and Taiwan are eligible to enter this years DV immigration program.
2. Education or Work experience that qualifies for entry into the Green Card Lottery
For a foreign citizen or national not born in the United States of America, to qualify for the USA Diversity Visa Lottery, the applicant must be born in a qualifying country (see requirement 1. above) and in addition, the applicant must comply with one of the following two requirements.
As a Bangladeshi can I apply for a DV for 2024 anyway?
A few Bangladeshi can apply for DV. There are almost 57000 Bangladeshis live in the USA. If your spouse is born in an eligible country then you can claim your spouse's country of birth and apply for a Diversity visa lottery.
The second option is if you were born in a country that is not eligible for the DV application and during your birth time your parents weren't a legal citizen of that country then you can claim your father's or mother's country of birth. In this case, your father or mother must be from an eligible country and only then you can apply for the DV 2024 program.
Besides that DV requires some experience too. Like you have to complete at least your high school education or 12-year course of education.
If not, you have to have two years of experience within the last five years in a profession that requires at least two years of training.
Necessary Requiment:
You need to fulfill an information form. That information form requires the below.
First of all, the full name of the applicant. Then His or her date of birth, where the applicant was born (city/ district/ birthplace that has written in the registration card), applicants country name, applicants photo, full address, currently where he/she is living, phone number, email number, married or unmarried, number of children, husband wife information, educational qualification, etc.
Be aware of not giving false information. And it is requested not to apply for a DV if you are not from an eligible country or can't fulfill the requirements. As before I have mentioned, you need at least 12 years of educational experience or two years of professional occupational experience that requires two years of training.Application selection process:
Almost 40% of participants are disqualified because of their errors or mistakes in the application. DV application process is internet-based and charges free. The rejection and admission of a diversity visa is an electrical process. People from the eligible country can apply and then every application will be checked by immigration consultants. If you are quite lucky maybe you'll be selected in the lottery.
Why would I apply for a diversity visa?
When you get a diversity visa it means you get a green card that makes sure the right to live in the United States of America. America is the dream place of so many people around the world. To live a better life, thousands of people are interested in DV visa. Having a green card doesn't mean you are a citizen of America but you can almost enjoy all kinds of facilities that a citizen can have. You can work and live freely and lawfully.
The history of Diversity Visa:
The green card was first given in 1940 as an" Alien Registration Receipt Card". That time it included bore green writing and a greenish photo in it. Though the color of the green card has been changed several times it is still called a green card. The color of the card was pink for a while and also light green shade has been used. At the very first time, almost all the applicants got a green card who participated in the DV lottery but now the demand is too high. So people can not but trust the fortune of the diversity visa lottery program.
Option 1 or  2
1. The applicant must have completed a US High School education or a foreign equivalent of a US High School education. "High School education or its equivalent" means the successful completion of a twelve year course of elementary and secondary education in the United States of America or successful completion in another country of a formal course of elementary and secondary education comparable to completing a 12 year education in the USA. Passage of a high school equivalency examination is not sufficient. It is permissible to have completed one's education in less than twelve years or greater than twelve years if the course of study completed is equivalent to a US High School education; or
2. Proof that you satisfy these requirements should NOT be submitted when entering the USA Diversity Visa Lottery, but will be requested by a consular officer after your name has been selected in the draw and you formally apply for your permanent residence (Green Card) visa via the three immigration forms that you will receive, if selected. Individuals who do not meet the two; requirements outlined above, should not apply for a permanent resident card in this immigration program, since they will be disqualified. You, need to provide proof of education, work experience and native country only if you are selected. For this reason we do not request this documentation in the online application form.
Conclusion:
So to say a Bangladeshi including 17 counties can't normally apply for a DV visa for 2020. But as mentioned, there are other options by which one can apply. If you are eligible somehow you can participate in the DV lottery 2024 and look forward to having a green card.The diversity visa lottery is totally up to luck but your application form must be filled perfectly. Any error will not be accepted. For misinformation, your application can be rejected. So be careful while filling the form.
As it's an electric process and highly secured, it depends on the lottery and no extra partiality is possible. Immigrant authority can not fully complete the demand of the enormous participant all over the world but a fixed number id people can have to opportunity. So, the article was all about how to get a DV visa and the eligibility of the applicants. Hope the article has quenched the thirst for the answer you were looking for.